There's no denying that the 2017 FIA Formula One World Championship season made for compelling viewing, with Ferrari's revival providing a welcome shot of adrenaline to the very heart of F1 as it ended three years of turbo-hybrid domination by Mercedes… Mexican Grand Prix came at the top,as the best race in 2017 and this season too. you can find the best betting brands on betting top 10 and choose the best odds. Here is our pick:
Mexican Grand Prix
Lewis Hamilton claimed his fourth FIA Formula One World Drivers' Championship title with a ninth-place finish in a Mexican Grand Prix won by Red Bull Racing's Max Verstappen. Running last by the end, he moved up into the points finishing position to secure a fourth world title.
While this was happening at the back, Verstappen controlled the race beautifully, setting the fastest lap of the race. We also saw Fernando Alonso trying to keep a dominant Mercedes of Lewis Hamilton behind. The battle was a spectacle to see.
Mercedes has also already won the Constructor's Championship as a team, so it's been a great season for them, even if the car wasn't as dominant as it was two years ago.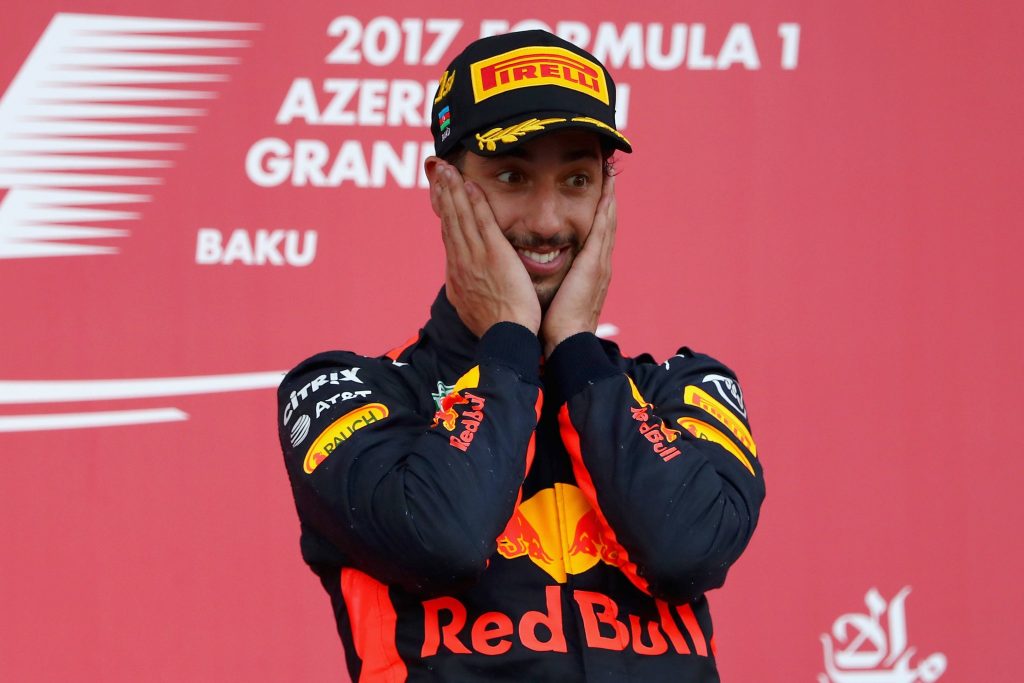 Azerbaijan Grand Prix
Red Bull's Daniel Ricciardo stormed through from 10th on the grid to win a dramatic and unpredictable Azerbaijan Grand Prix, with Valtteri Bottas second and Lance Stroll third.
Sebastian Vettel was accused of deliberately driving into his title rival Lewis Hamilton as Formula 1 championship burst into life during a dramatic Azerbaijan Grand Prix.
He brake tested me! What's going on?
Lance Stroll finished third at the Azerbaijan Grand Prix to become the youngest rookie to secure a Formula One podium, and the first Canadian to do so since 2001. He said: "I'm just lost for words right now. It was such a hectic race and so much happened, but the team kept me cool on the radio, the pace was good, we took it to the end and stayed out of trouble.  I can't quite believe what's just happened."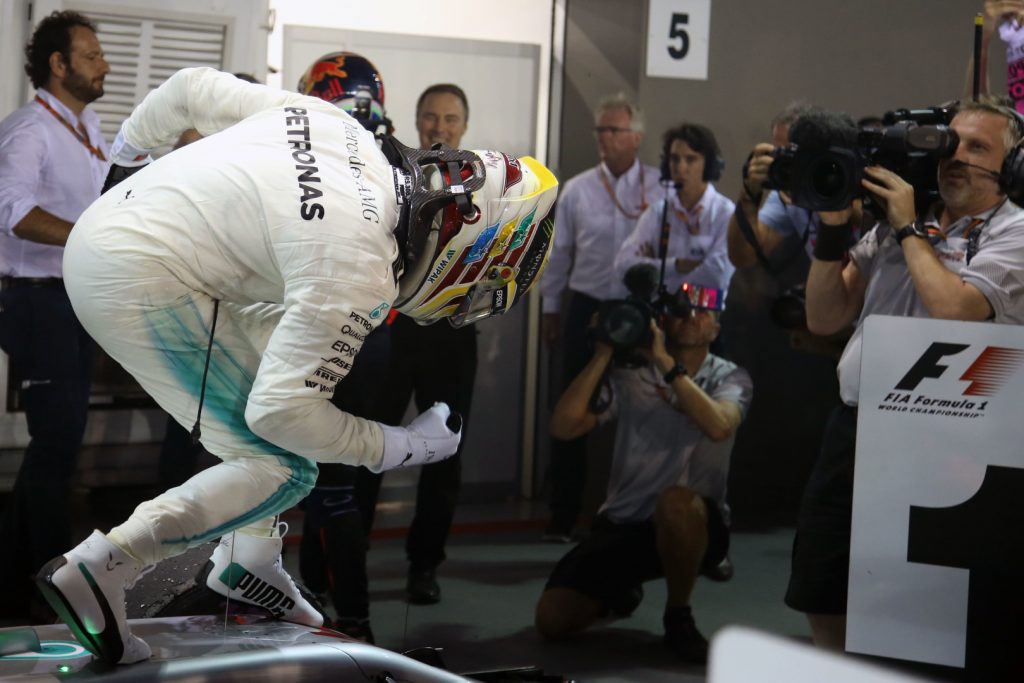 Singapore Grand Prix
After a long string of dull races, the Singapore race was probably one of the best of this whole season. On the slippery drying circuit, three safety cars were seen, which meant that the race had to be clocked to the finish instead of driving the full race length.
Hamilton drove a perfect race after a chaotic start in Singapore saw Sebastian Vettel, Max Verstappen and Kimi Raikkonen crash out. Vettel collided with Raikkonen and Verstappen on the first bend after lights out allowing Hamilton to capitalise and move in front from fifth.
From there he was at the front the whole way, despite being disturbed by safety cars throughout as the rain caused chaos on the twisty Marina Bay Street Circuit. Hamilton controlled Daniel Ricciardo and team-mate Valtteri Bottas to take a third victory in a row and move clear in the championship race.
Formula 1 would benefit hugely from a non-Mercedes driver winning the title this year. We already have seen some exciting races with Azerbaijan Grand Prix becoming a classic. Stay tuned!
---
---
---