Buemi, a former F1 driver takes RB8 car round perilous Tremolastrasse in Switzerland.
Click here to subscribe to our print edition!
Sébastien Buemi has undertaken some amazing stunts during his motorsport career, however few can compare with the breathtaking beauty of his twisting drive along the perilous Tremolastrasse.
The 2014 FIA World Endurance champion and 2016 Formula E champion returned to his native Switzerland and Ticino, the southernmost canton in the country, to drive on the ancient road made of uneven cobblestones which are made treacherously slick by melting snow.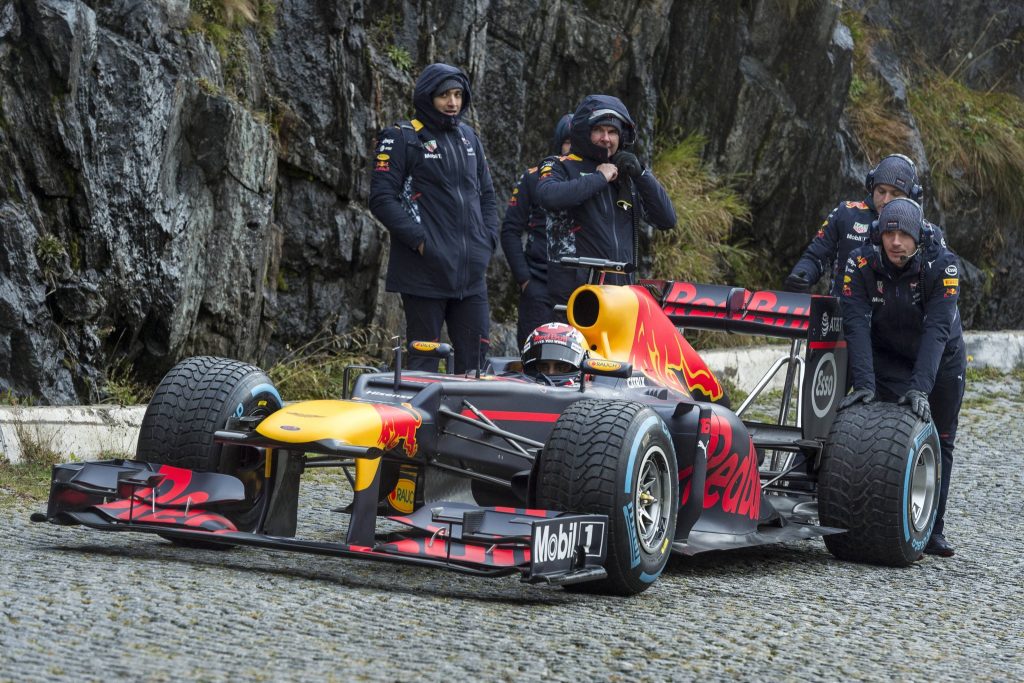 Built between 1827-1832 on an Alpine route first used by the Romans, the Tremolastrasse connects the town of Airolo to the famous Gotthard Pass.
The project team only had a short window of time due to the hazardous road and weather to allow Sébastien, a former Scuderia Toro Rosso driver in Formula 1, the chance to navigate the F1 title-winning RB8 car around the snaking 12.7km route to a summit 2,106m.
The 29-year-old revealed, "Racing in Switzerland has been forbidden for many years so to have the opportunity to drive an F1 car in Switzerland, and on the most beautiful roads, was amazing. I'll remember this for a very long time."
---
---
---