Formula 1 Grand Prix De Monaco 2021
May 23, 2021 @ 4:00 pm

-

6:00 pm

UTC+2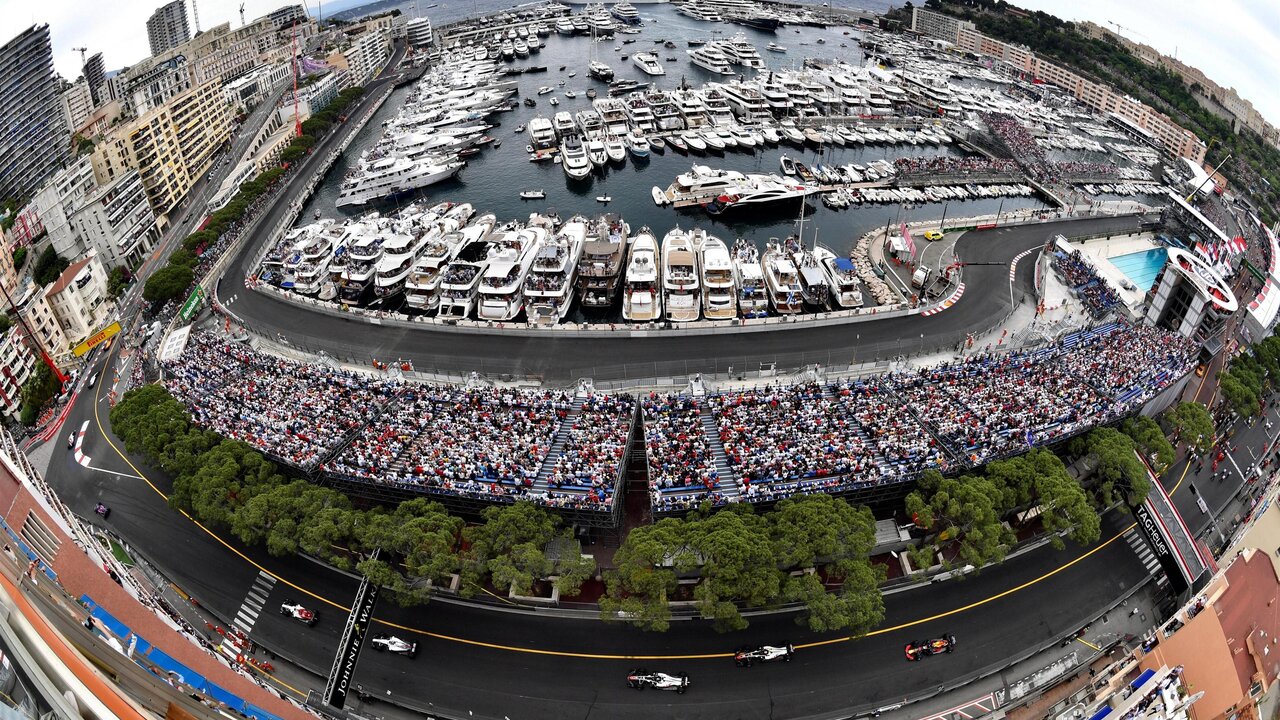 Experience the 2021 Monaco Grand Prix at Circuit de Monaco with unprecedented access. Official Ticket Packages from F1 Experiences include access to our trackside yacht and the Ermanno Penthouse, plus meet-and-greets with current and legendary F1 drivers!
Click here to subscribe to our print edition!
New for 2021, F1 Experiences is proud to partner with the Automobile Club de Monaco (ACM) to provide a range of exclusive ticket and hospitality packages for the 2021 Formula 1 Grand Prix de Monaco.
Get up to speed with everything you need to know about the 2021 Monaco Grand Prix, which takes place over 78 laps of the 3.337-kilometre Circuit de Monaco in Monte Carlo on Sunday, May 23.
Using the links above you can find the full weekend schedule, including details of practice and qualifying sessions, support races, press conferences and special events, plus the latest news headlines, circuit information and F1 race results.
You can also find broadcast information, with details of how and where you can watch the race on TV, or download the 2021 Monaco Grand Prix schedule to your mobile device.
When was its first Grand Prix?
It was 1929 when racing engines first reverberated around the Principality after cigarette manufacturer Antony Noghes decided to organise a race with his pals from the Automobile Club de Monaco. The race was part of the calendar in the first year of the Formula 1 World Championship in 1950 and hasn't been off it since 1955.
What's the circuit like?
Incredibly narrow and totally iconic. Nelson Piquet memorably described driving around Monaco as "like riding a bicycle around your living room"… which is fair. Despite that, it's a challenge that nearly all drivers love, forcing them to put their skills on the line and rewarding millimetric accuracy. Overtaking on the tight streets is harder, however, with the 2003 Grand Prix witnessing a grand total of zero passing moves!
Why go?
A holiday on the French Riviera, plus the chance to watch Formula 1 cars pounding past places where Monegasques usually go to buy a pint of milk? It really is as fun as it sounds. On top of that, the chance to walk the track after a day's hard lapping – or even enjoy your dinner on it at one of the terrasse bars – is not to be missed.
Where is the best place to watch?
Assuming you can't get into one of the overhanging apartment blocks around the circuit (or onto a boat) shoot for anything from Grandstands L to P, which is clustered around the Swimming Pool section of the track, and where drivers hurl their cars through the tight chicane at 200km/h. Or, for a more spectacular vista, try Grandstand B, overlooking the ritzy Casino Square.