Formula 1 Pirelli Gran Premio Del Made In Italy E Dell'emilia Romagna 2021
April 18 @ 2:00 pm

-

7:00 pm

UTC+2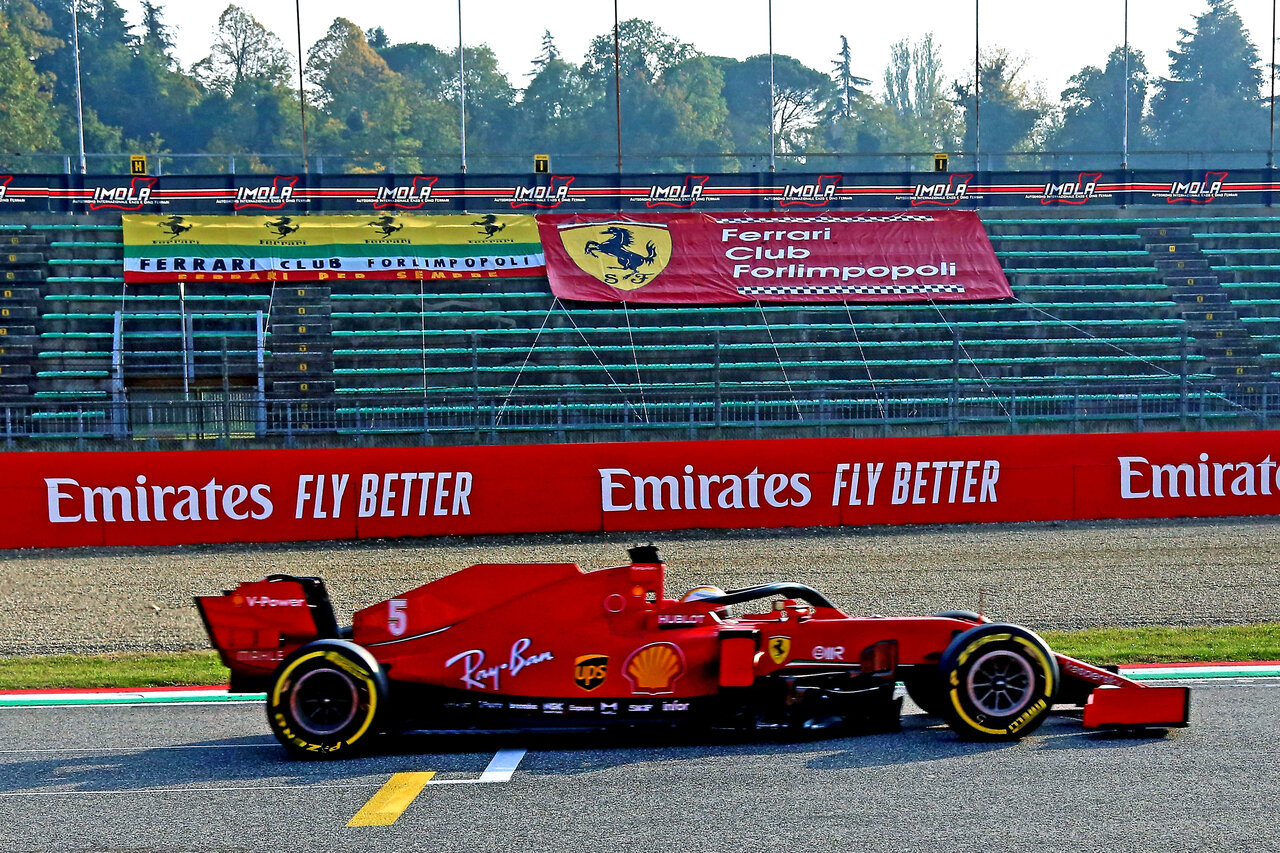 Formula 1 Pirelli Gran Premio Del Made In Italy E Dell'emilia Romagna 2021: Imola returned to the F1 calendar amid the Covid-19 changes of 2020 – now we're back and it's time to get up to speed with everything you need to know about the 2021 race, which takes place over 63 laps of the 4.959-kilometre Autodromo Enzo e Dino Ferrari, former home of the San Marino GP, on Sunday, April 18.
Click here to subscribe to our print edition!
Just six months after the return of Formula 1 after 14 years, Imola is back as the world capital of Motorsport: after the triumph of 2020, Lewis Hamilton and Mercedes will still be the duo to beat.
The history of the Formula 1 World Championship at Imola began in 1980 when the racetrack hosted the Italian Grand Prix to replace Monza. The following year began the epic of the San Marino GP, 26 editions from 1981 to 2006, races that have written legendary pages in the history of motorsport.
It is enough to scroll through the roll of honour to realize the drivers who have written their name in the roll of honour of the winners: Nelson Piquet, Didier Pironi, Alain Prost, Patrick Tambay, Elio De Angelis, Ayrton Senna, Nigel Mansell, Riccardo Patrese, Damon Hill, Heinz-Harald Frentzen, David Coulthard, Fernando Alonso and Michael Schumacher, winner seven times, including the last one in 2006.
Using the links above you can find the full weekend schedule, including details of practice and qualifying sessions, support races, press conferences and special events, plus the latest news headlines, circuit information and F1 race results.
You can also find broadcast information, with details of how and where you can watch the race on TV, or download the schedule for the 2020 Imola race to your mobile device.
The Autodromo Internazionale Enzo e Dino Ferrari is universally recognized as an extremely technical track, difficult to read, with complex curves and off-cuts: travelling at a high pace requires a professional skill level.
The circuit and the annexed structures have been part of a redevelopment and modernization plan that began in November 2006 and ended in September 2007. It was curated by the renowned German architect Hermann Tilke, who specialized in the construction of motor racing circuits.
In the summer of 2009, the Nuova Variante Bassa was created, in order to meet the homologation requirements set by the International Motorcycling Federation. This addition, designed to neutralize the slight right-hand bend characteristic of the track for cars, is located in front of the pit lane. In August 2011, the circuit was the subject of the resurfacing work on the road surface, an operation that involved 70% of the track.