One of the most exciting sports in the world is Formula 1. This sport involves high-speed racing of vehicles on road courses and city streets. Unlike other sports where athletes' skills are readily apparent, Formula 1 racing has always been a game of strategy and skill. 
Click here to subscribe to our print edition!
However, with technology evolving exponentially, even these aspects have become less predictable. Many experts agree that algorithms can help you win your bets on this sport. So, when it comes to F1 racing wagering, can algorithms help punters win?
What are Sports Betting Algorithms?
The sports betting algorithms are mathematical methods of calculating the best possible bet to place on a given outcome. They are designed to maximize your winnings and minimize risk.
What makes them so different from traditional approaches? Well, they don't rely on luck or gut feeling. Instead, they use hard data to crunch numbers and calculate information that may not be apparent to you as an individual.
Wagering on F1
Gamblers are well advised to look at the Formula 1 schedule and have a plan in place before they begin betting on the outcome of a Formula 1 Grand Prix. The key to being successful in any form of betting or gambling, whether it be horse racing, dog racing, slot machines, sports betting, or even roulette, is not just to rely on lady luck.
If you want to be a profitable gambler, then you have to have some knowledge about the sport in question. You will also need to understand the odds and different types of bets that can be placed on the outcome of a game or race.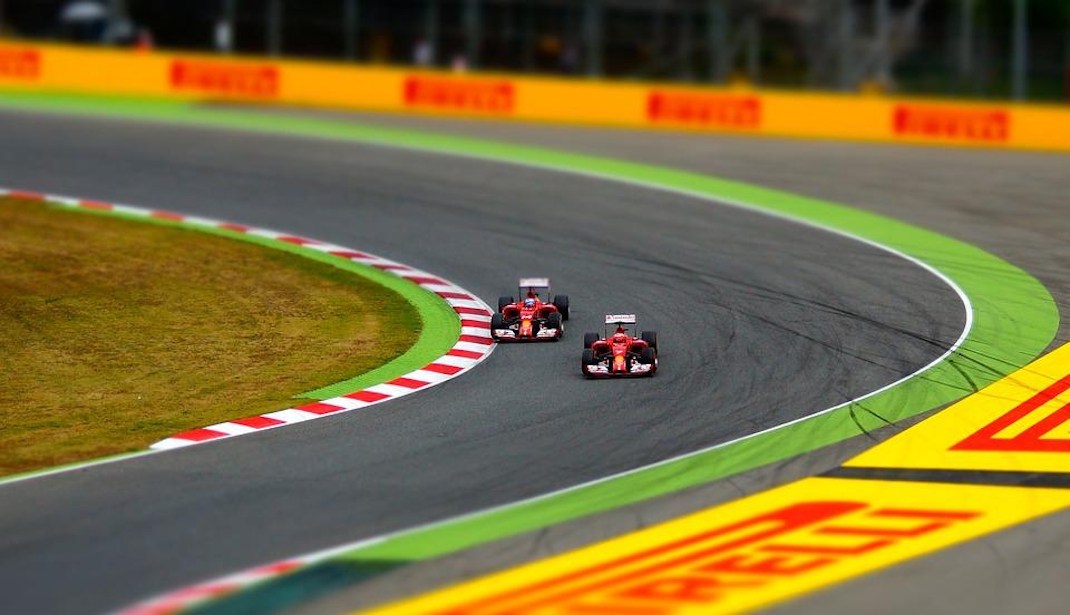 Data For Betting Algorithms
Data is the lifeblood of betting algorithms. It is not always possible for players to calculate all the algorithms, gather data, and make the right choice correctly when wagering at an online casino. In order not to waste their time and energy on a long study of the system, players can pay by boku casino and win money without long calculations. Accurate data allows you to make informed decisions and better understand what you are wagering on – whether it is F1 or playing online games. But, what data sources can you use so that your algorithm can make informed decisions?
There are many sources of data for wagering algorithms. Data can be gathered from historical data, recent data, Formula 1 news, or live/real-time information. However, your algorithm must have access to reliable data for it to provide accurate predictions.
Internet Makes This Data More Accessible
There are a lot of free sites out there, and this is great for people who want to learn about Formula 1 betting and experiment with it. However, if you're serious about winning big on these bets, then you'll need more advanced data than what's offered by a free site. 
Paid sites offer more in-depth coverage of the sport, as well as better algorithms for predicting results. They also offer live streaming so that you can watch races from anywhere and stay up-to-date on new developments at all times.
Betting Algorithms Types
Different types of algorithms can be used to help you win on Formula 1 betting. One of the most popular is the Martingale betting algorithm, which has been around for hundreds of years. In this system, you start with a fixed amount of money and then double your bet each time after losing an initial wager. The Martingale system works because it's based on probability—the more times you bet on one side or another when using this algorithm, the higher chance you have of winning overall.
Custom Sports Betting Software Solutions
Custom solutions are the optimal way to go if you want to make your wagering easier. Custom software solutions can be tailored to your needs, and they're more flexible than off-the-shelf software. 
Most importantly, custom solutions can be used for multiple purposes in the sports betting market by offering users a range of features they might not have considered before. A custom solution will allow you to get more out of your betting experience by taking advantage of all the tools available at your disposal.
Conclusion
Regarding F1 betting, it would seem logical to use an algorithm that uses data from previous Formula 1 Grand Prix winners and losers and calculates the likely outcome for each race coming up on the calendar.
Data is important in all aspects of life, whether it's betting, sport or business. The right data can help you make better decisions and, therefore, more money than if you didn't have the same information available at hand.
Author's Bio: Lesli Alexander is a Content Lead at Gamblizard, where she has dedicated her career to creating the best iGaming content possible. She enjoys blogging about slots, online table games, and live casinos. However, one of her greatest passions is studying new betting technologies.
---
---
---