From time to time, in the Formula 1 championship appears a driver who, from the very beginning of his career, leaves no doubt that he is a rare and special talent. George Russell is one of them.
Click here to subscribe to our print edition!
So far, only on paper, he is more talented than his peers. This is only because, during the transfer from the younger series, George ended up in Williams, where there is no point even floundering. All that can be achieved is to become the best among the worst, even though Williams was looking pretty good in the previous season. George was patient and waited for his star moment and in this season he will become a Mercedes driver. But was Russell's path easy to the seven-time world champion's team? And what will await him there?
George's path to the world of royal racing ran through traditional karting, followed by a series of single-seaters. He won the Formula-4 championship at the age of 16, at 19 he became the GP3 champion, and already at 20 also won the F2 championship.
It's still early days in his career, but we see great potential in him.
All titles were taken on the first attempt. It looks like a fairy tale. It is not surprising that at the first opportunity Russell was invited to Formula 1. On this, George's career comes to a standstill for three long years.
What makes George special?
Williams has been a clear underdog in recent years. But with George Russell's arrival, miracles began to happen in the team. George squeezed out of the car an unrealistic pace in every race – especially in qualifying. In the 2021 season, he often ended up in Q3, for which he earned the nickname – Mr Saturday.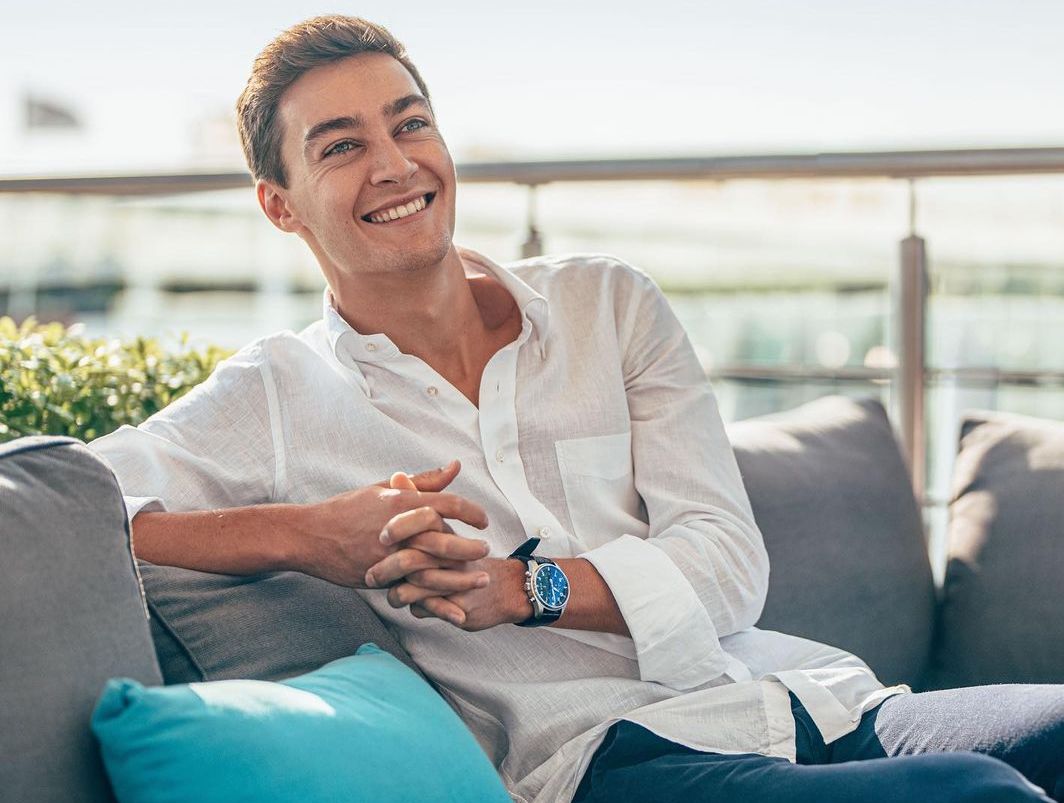 Perhaps most impressed was Russell's one-time race for Mercedes at the 2019 Bahrain Grand Prix, when he replaced sick Lewis Hamilton. Russell received just two days' notice. The car, which was built for the seven-time world champion, did not fit George at all, both drivers are too different in the physique. Russell had to experience great discomfort and no less pressure from the team and fans. Indeed, in the event of a failed performance, there may not be a chance to be in the top team.
He is a great example to all the kids out there that dreams do come true when you chase them wholeheartedly. Through hard work, he has rightly earned his spot on our team
Nevertheless, George was behind his teammate Bottas who took the pole position in that weekend just 0.026 seconds. At the start of the race, he won the start and was on the way to his first win. But the team committed several mistakes, and the win or even the podium was missed.
After such an enchanting performance, Mercedes had no longer the right to keep George in its junior team. Although Hamilton has repeatedly stated that he would prefer that Bottas continued to be his teammate.
George Russel is the one that surprises me every weekend. I'm really surprised about his natural speed.
In 2021 George's results made even more reason to talk about him. Despite the madness at the Spa, only Verstappen was able to prevent Russell from taking the pole position. Yes, probably George would not have been able to save such a result in the race, as Williams still needed significant improvement. Because of the rain, the race started behind the safety car and brought Russell the first podium in his F1 career, and it certainly won't be the last.
What will happen to George Russell in the championship-winning team?
Russell moved to the championship-winning team. But the Formula 1 will face large-scale changes in the championship and it is not yet known whether Mercedes will be able to create again a car that can destroy all their rivals on the grid. It is clear that the «Silver Arrows» have top engineers and great financial capabilities, the car will certainly at least be able to compete for the top 10. However, we all remember how Ferrari and McLaren, in collaboration with Honda, became the worst among the best overnight.
Titled partner and hazy prospects
Formula 1 is rapidly getting younger. While Russell's peers were fighting for the podiums and the championship title, George was gaining experience in a team at the back of the grid. If he doesn't start showing results right away, there won't be a second chance. There is a risk that Russell, with such a titled partner as Hamilton, will become another talent that will not be able to realize himself and will repeat the path of Valtteri Bottas.
It's not going to be George's last attempt to win a race. This is just the beginning of a fairy tale that didn't work out today. I would say a new star is born. We learned George Russell is someone to count on in the future. He has all the potential, all the ingredients that a future star needs.
But Lewis is not getting any younger. Verstappen has been proving season-by-season that you can fight and beat Hamilton. The overthrow of the king of this level will definitely raise the career of any driver. On the other hand, after all that happened at Yas Marina Circuit last season, Lewis will be motivated like never before to prove to everyone that he is the best.
If, after the new regulations, Mercedes continue to dominate, Russell will have to compete on an equal footing with Hamilton or just be slightly inferior to him, and wait for Lewis to leave Formula 1 altogether.
One thing is clear, George will be at a whole new level. For Hamilton, he will pose a significantly greater threat than Bottas. George has the character of a champion and will strive to renew his winning streak from junior times. For sure, the Mercedes drivers will create a rustle throughout the championship 2022.
---
---
---