A very interesting and truly impressive company within motorsports, Mrk1 Consulting was established to fill a gap in the market for business consultants experienced in the operation of the racing circuit.
Click here to subscribe to our print edition!
Historically, investors planning to build a race track, drag strip, vehicle testing facility, high-speed oval, or any other motoring activity venue, would either turn to traditional, generic business consultants for advice or they would simply go ahead without understanding the best practices in the industry or how to create a sustainable venue. Using over twenty years of experience and the knowledge attained whilst operating tracks in multiple countries, Mrk1 are able to guide their clients through the challenges associated with planning, implementing, operating, and sustaining a new motorsport venue.
We at Paddock magazine are thrilled to have Mark Hughes, founder and Managing Director of Mrk1, talking to us about the racing world's most exciting circuits projects today.
Mark, first of all, happy to have you here. How would you describe Mrk1 Consulting today to someone unfamiliar with the business world of racing?
Happy to be here. To put it briefly, Mrk1 is quite a unique organisation that specialises in helping clients to realise their ambition of either creating a new motorsport venue or making improvements/revisions to existing facilities. Mrk1 also works with national federations, teams and clubs to develop motorsport from grassroots level right up to world championship and help clients to bring events to their facilities or destinations.
OK, let's get right down to business. How unique will the street circuit in Indonesia be, and what are the updates so far?
The Mandalika International Street Circuit is unique in a number of ways. Firstly, no one has created a "street" circuit for MotoGP before. The reasons for this are primarily around safety. It is exceptionally challenging to accommodate the vast run-off areas required by the FIM for MotoGP within the confines of an existing city or town where you have street furniture, buildings, kerbs, etc. We were fortunate in that the whole Mandalika resort was being created from scratch and we were on board early enough to influence the master plan and help create this extraordinary track.
At first glance, people will look at the track and think it is a permanent circuit. What they might not notice is that all of the barriers and safety fencing are temporary as are the race electronics installations. Similarly, they won't see that under the gravel beds are other roads connecting the other parts of the resort. It is really quite something.
Another unique aspect of the project is the pit building. This building is designed to be used year-round for entertainment and commercial activity not related to the track so that when the track is deconstructed the pit building will continue to generate revenue for the client.
Lastly, the location. The track is around 50 metres from the most incredible ocean and beach, it is surrounded by beautiful mountains and is really quite stunning.
The current status of the circuit is that asphalt is complete, gravel beds and grass runoffs are complete, as are all the barriers, debris fences, etc. The race control and medical centre are almost finished and the pit building (which is a modular, prefabricated structure) is almost finished and just needs installing.
The track is the realisation of an extremely productive collaboration between the Mandalika Grand Prix Association, RoadGrip Motorsport Indonesia, Driven International, and Mrk1.
Splendid. And how is your team's work in Jeddah going? What are your main goals there?
With the Jeddah Corniche Circuit, Mrk1 is not involved with the design or construction, although we do offer a lot of operational input to the designers [Tilke] and the various contractors. Our remit is to manage the operation of the track. Not just for the Grand Prix but also outside of F1 when we will run some private/commercial events.
As with all of our projects, we are also undertaking a knowledge transfer program for our clients. Our experienced international team will identify, recruit and train Saudi nationals in line with the 2030 vision for the country and ultimately hand over the operation of the track to local staff.
Tell us about redesigning the Yas Marina Circuit!
Mrk1 was delighted to receive the call from my former colleagues at Yas Marina Circuit asking for our support in the track redesign. The senior management at Abu Dhabi Motorsport Management had been listening to the drivers, teams and the fans about the challenges around the existing track layout. They then worked closely with Formula 1 to come up with ways to create closer, more exciting racing which, in turn, should lead to more potential overtaking opportunities. The management team of Formula 1 used their wealth of data and their simulations as well as the new regulations for the 2022 cars and proposed some radical changes. ADMM then asked for our support to make them a reality. We were appointed, together with our partners at Driven International, to work on the detailed design and ensure FIA compliance with the modification.
It has been a challenging project so far, probably more so than creating a track from scratch as you have to get the existing track to tie in seamlessly with the new parts. You also have to work around things like underground utilities, drainage, etc., and get it to all tie in together. The changes are certainly ambitious, especially around the old T11 section down near the Yas Marina, where there will be a new sweeping corner.
So how are you handling such challenging projects running in three countries simultaneously?
It helps that two are relatively local to our HQ in Bahrain. Jeddah is in the same time zone and Abu Dhabi is only one hour ahead. Both are accessible by air as we have travel corridors in place for vaccinated staff.
Indonesia is a little trickier as Lombok is 5 hours ahead of Bahrain and travelling there is currently very restricted. Having said that, in all three cases we have exceptional staff on the ground which is key. We have also adapted to make great use of technology including the use of drones to get a high definition, a close look at the works being carried out. We also have access to the onsite time-lapse cameras which we can view in real-time.
In your opinion, what are current Formula 1 circuits missing most and how could that be fixed?
If you follow the social media posts for F1 it seems everyone is an armchair expert, criticising the track design, the type of verge or runoff, the stewards, or the race director. However, the majority don't appreciate the limitations around track design and the safety requirements from the FIA. When planning a track, it becomes even more complex if you also want to have international motorcycle racing and have to meet the FIM criteria.
My personal preference is for a track to possess interesting elevation and camber on fast corners. One of the biggest issues, as I mentioned, are track limits. It is something the FIA are trying to tackle with new circuits. We have some pretty radical kerbs being installed at the Yas Marina Circuit for this very reason.
Outside of the track action, the circuits need to adapt to new tech to engage the fans. We are seeing the faster adoption of technical developments in places like football stadiums which are slowly filtering through to some circuits to make the experience more engaging for the fans. These can include the way fans access the cameras, replays, the timing info, the commentary right through to purchasing merchandise or food, for example. It is easier to justify the cost in a football stadium that is used almost every weekend during the season for matches. It is a little harder for circuits that might only host a few major events a year. As the cost of the technology comes down though, I hope it will be rolled out more and more.
What are your predictions for Formula 1 as an industry in 2022 from a business perspective?
I think F1 has really turned a corner in recent years in terms of engaging younger fans and attracting new audiences. The Liberty era of management has allowed more freedom for teams and drivers to get creative with social media and of course, Drive to Survive on Netflix has helped.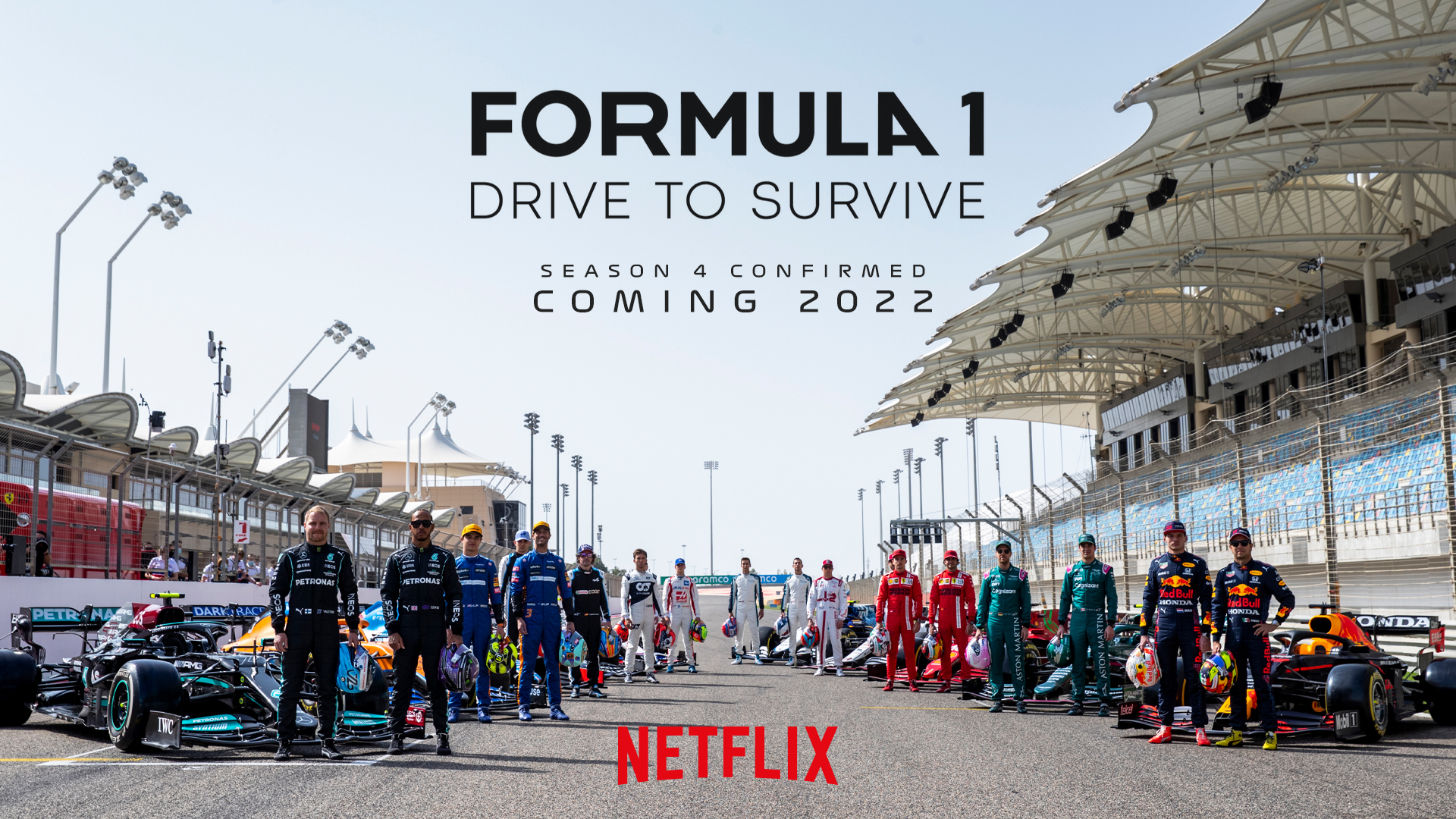 Engaging with this new audience is key to the future health of the business. The positive efforts made towards diversity also need to continue. We are working closely with our clients to engage with exceptional, potential young staff from backgrounds that might have precluded them from opportunities in the past. Now on some of our projects they might get the opportunity to work in motorsport with some of the initiatives being taken.
Lastly, we need to remember, this is a World Championship. I know there is a lot of pushback on the higher number of races and the longer calendar. But, we shouldn't lose focus on the fact the sport is a global one and needs to visit a diverse range of countries on all continents. Having spent the last 15 years developing tracks in the Middle East and Asia, I've seen first-hand the growth in the fan bases there. It might not be as developed as the fan base in the more traditional markets but does that make it any less important? F1 needs to continue its expansion. I would love to see racing back in Africa and it would be amazing to get the sport we love to Indonesia where there is an appetite and we now have the track.
What can Formula 1 as a business learn from other racing series?
That's absolutely true, everyone can always learn something from someone and Formula 1 is no different. The sport employs some incredible, talented, creative people who push the envelope all the time. F1 already collaborate with series like MotoGP on camera tech, for instance, to improve the spectator experience. We can also learn from other sports such as the Olympics, football, and even up-and-coming series like the exciting eSkootr Championship!
It is interesting to see how F1 is embracing the global environmental challenges that we all face. The way they have slashed their airfreight requirements is inspiring and the fact that both the FIA and FIM have clearer environmental guidelines and initiatives for circuits is commendable.
I also love that Formula 1 isn't afraid to consider how the sport can evolve such as trying the sprint race format at some events and I am excited by the new regulations that aim to address some of the current criticism around overtaking/close racing.
F1 is and should continue to be the pinnacle of four-wheeled racing for some time.
---
---
---