The amazing Tecpro barriers have been keeping Formula 1 drivers and cars safe for some time now. Paddock magazine visits Rafaël Galiana, MD of Tecpro, who shares his ultimate Formula 1 fantasy set.
Click here to subscribe to our print edition!
The drivers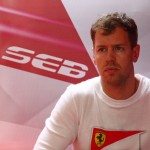 I can surely say that I would pick Sebastian Vettel and Jenson Button as the drivers of my superb fantasy Formula 1 team. Why? Mainly because I like creative combinations and I love juxtaposing different things, and Sebastian seems like both the most up-for-the-fight racer and also the most relaxed driver in the paddock for me. And Jenson, well, not only he's a true gentleman, but a media-friendly character and a brilliant example of a top-level petrolhead.
The car


My car would be a Lamborghini model that runs on electricity, no questions asked. I am still amazed by it and I wouldn't have my drivers sit in anything else as this may well be the path of the very near future. Power on!
Team Principal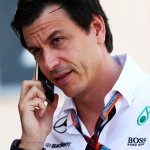 For this crucially important position, I would choose none other than Christian Torger "Toto" Wolff of Mercedes F1. Again, I like combinations, and Toto knows how to bring the two worlds of business and sport together.
Team owner


Ron Dennis, definitely. This man has proven a number of times that his methods work, and, most importantly, he is known to be a fast learner as well as a flexible mastermind.
I would have Philippe create something red and sublime out of the amazing Formula 1 vehicle we'd give him.
Car designer


I know I'm reaching for the stars here, but my Formula 1 team designer would most certainly be Mr Phillippe Starck. "Subversive, ethical, ecological, political, fun: this is how I see my duty as a creator", he states. What else could I possibly need? If you look at the line-up above, just imagine what would a versatile designer as Philippe does with a team like this. I think he would catch up with all the F1 technical specs sooner than anyone.
Car livery


Like most hardcore Formula 1 fan, I was always a true admirer of the famous Ferrari look in the sport, so I would have Philippe create something red and sublime out of the amazing Formula 1 vehicle we'd give him.
That's about it. I believe my team would really leave a long-lasting impression, to say the least!
---
---
---