Randstad Italia, the world leader in Human Resources, and Scuderia AlphaTauri have renewed their partnership for the next three seasons. Randstad Italia is acting as the Italian Formula 1 team's Official HR Partner until the end of the 2024 season. The Randstad logo will appear on the drivers' race suits, on the team members' clothing and on the AT03 for the Italian, Dutch and Miami Grands Prix.
Click here to subscribe to our print edition!
As an ongoing commitment to nurturing young talents, both companies will continue the Formula Future programme which, for many years now, has trained graduates in technical, scientific and engineering disciplines, all aimed at careers in Formula 1. In 2021, over 3000 candidates applied to join the Formula Future programme and 41 people were selected to participate. Following the completion of the programme, 90% of these employees then went on to join Scuderia AlphaTauri on a full-time basis.
Marco Ceresa, Group CEO Randstad Italia commented:
We are delighted to renew our partnership with Scuderia AlphaTauri, with whom we share values such as results orientation, the promotion of talent, the drive for innovation and the constant effort to achieve success at work. In recent years, we have been thrilled by the successes achieved by the team; in the coming seasons, our logo will also be on the cars of Pierre Gasly and Yuki Tsunoda in three Grands Prix but – ideally – we will be at Scuderia AlphaTauri's side every day, to race and win challenges on the track as well as in the many training projects in which we are allied.
Fabio Costantini, the CEO and Chief Operating Officer of Randstad HR Solutions added:
In recent years we have put our experience at the service of the entire motor industry, offering ourselves as a point of reference in HR services. Over the years the Formula Future offer developed thanks to our Education division, it has evolved: we have not limited ourselves to identifying, training and placing specialised profiles in the automotive sector, but we have tried to anticipate the skills needed and to create a system capable of enhancing them.
Scuderia AlphaTauri Team Principal, Franz Tost, commented:
We're pleased to be extending our partnership with Randstad. Having their expertise on board for a further three seasons is very beneficial to us, as we continue to work closely together across a variety of HR projects, including the Formula Future programme. This joint venture has been a big accomplishment for the partnership so far, as we have been able to select, train and develop young talents to help grow our team and we hope to continue its success as we work together in the upcoming seasons.
Otello Valenti, Scuderia AlphaTauri HR Director added:
In the last three years, the cooperation with Randstad has been extremely valuable for Scuderia AlphaTauri and has played a key role in the growth of our people and the improvement of our team. It's great to extend our partnership with Randstad for another three years. In the fast-moving F1 environment, where the rapid innovation and technological development is complicated by the new challenge of the cost cap, the right balance of technical expertise, people development and teamwork are key performance differentiators for the teams in order to be highly competitive and deliver outstanding results. At Scuderia AlphaTauri, we believe that a key for success is to give wings to people and their ideas and to create the right mix of talented young people and technical experts, blended in a high-performing team. The strategic partnership with Randstad, which shares our philosophy of striving for excellence through the growth of people, will continue to be a strong platform, contributing to building our future results.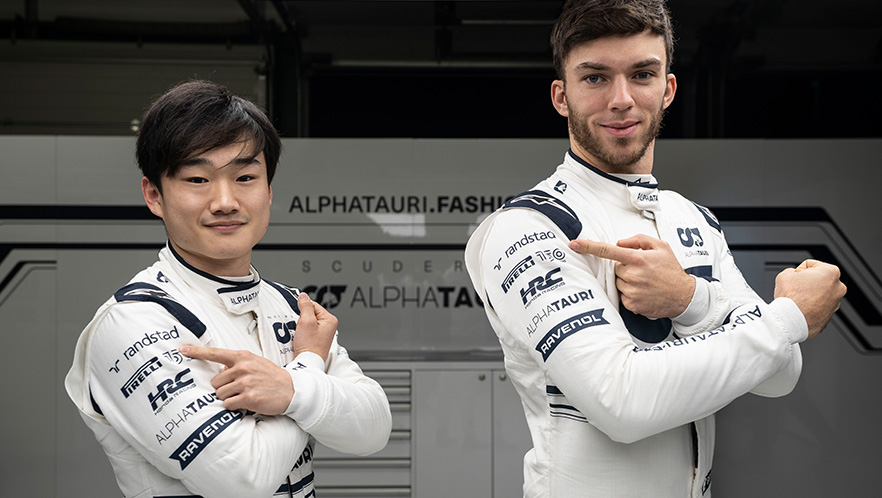 About Randstad:
Randstad is the global leader in the HR services industry. By serving as a trusted human partner in today's technology-driven world of talent, we help people secure rewarding jobs and stay relevant in the ever-changing world of work. Randstad was founded in 1960 and is headquartered in Diemen, the Netherlands.
In Italy since 1999, RANDSTAD employs more than 2300 people in 300 branches nationwide. Randstad Italy has achieved SA8000 (Social Accountability 8000) and GEEIS-Diversity (Gender Equality European & International Standard) certifications aimed at promoting gender equality policies and enhancing diversity.
---
---
---