The Grand Prix of America is a Formula 1 race that was set to take place in New Jersey in 2013. Unfortunately, the plans fell through, and the race was abandoned.
The first event of the Grand Prix of America was supposed to occur on June 16, 2013. It never came to fruition. By late 2013, Bernie Ecclestone, the Formula One President and CEO, stated that promoters were in breach of contract. New proposals were welcome, and New Jersey was out of the running.
Reportedly, the event organizers in NJ did not comply with the terms and conditions of the race contract. Long-term financial problems were also reportedly to blame.
Fast forward almost a decade, and the city of Las Vegas is preparing to host its own Formula 1 race.
This will happen on November 16-18. The race, which will take place on Las Vegas Strip, expects an influx of traffic for the first-ever Las Vegas Grand Prix. The 3.8-mile track will offer a lovely view of famous landmarks, casinos, and hotels as drivers fly past round by round in the hopes of earning the win
With the race set for later this year, casino operators in Las Vegas have already gotten to work promoting the event in the hopes of attracting visitors. MGM Resorts International plans to create a grandstand so guests can watch the race from the venue.
Wynn Las Vegas is offering visitors special packages for the race with values up to $1 million. Casino providers can welcome guests within their hotels and see earnings via casino gambling. Undoubtedly, every casino on the Strip will offer some type of deal or contest in anticipation of the race.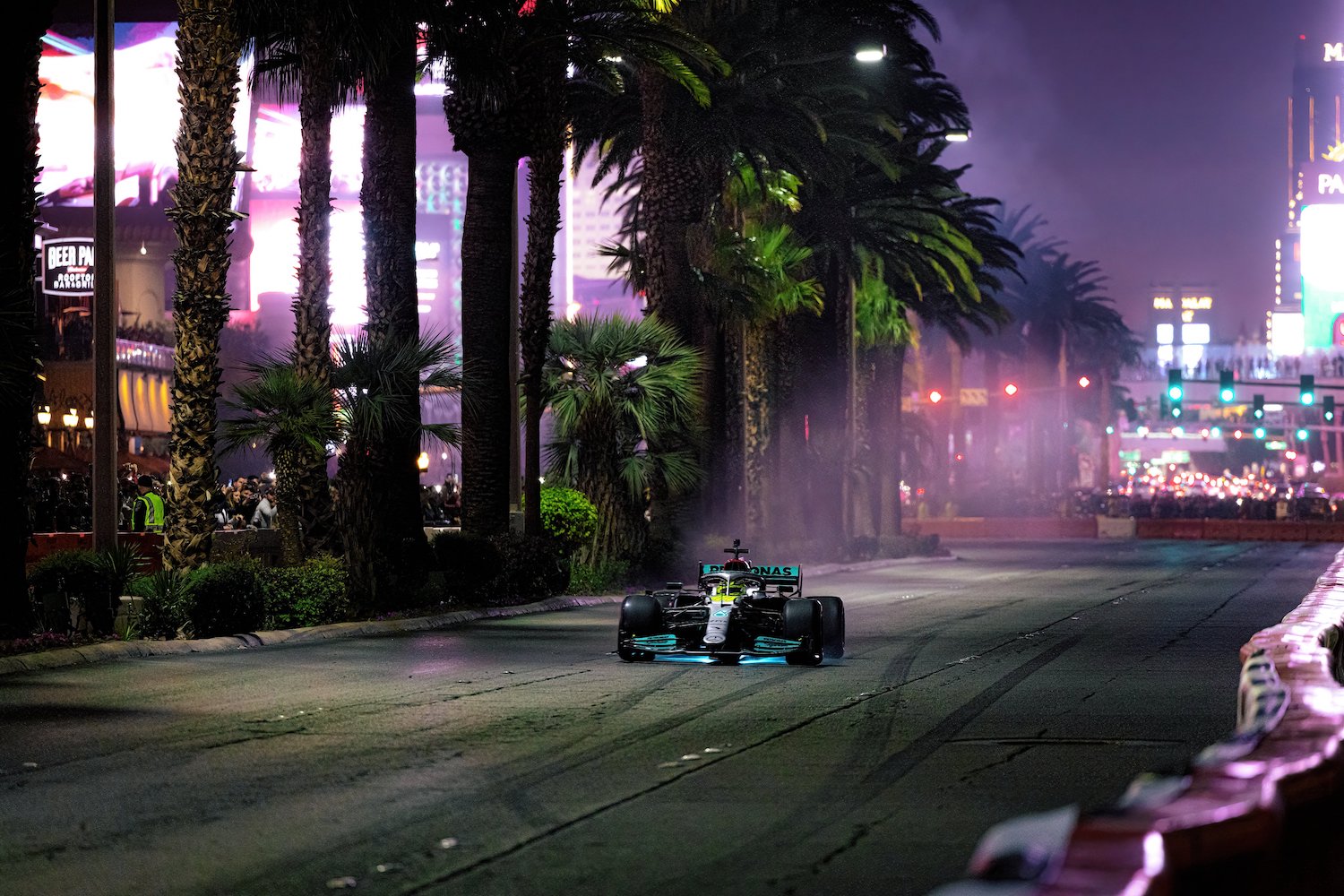 New Jersey's Loss
The loss of the Grand Prix of America was a big hit to the state and connected gambling venues. Casinos could have easily hosted visitors attending the Formula 1 event and earned revenues from hotel stays, gambling, dining, and entertainment.
For example, Hard Rock Casino Atlantic City is located just two hours from Weehawken, where the racetrack was set to be built. Visitors could have stayed at Hard Rock and enjoyed the casino's full amenities, including blackjack, roulette, video poker and slot machines, bet on the race using Hard Rock Casino Online App and travelled to the track to see the race in person.
New Jersey also lost all revenue it would have generated through gambling taxes that would have come in via the locals betting on the race, not to mention the job places that would have been available to the state's residents.
Hopefully, in the future, New Jersey will be able to welcome Formula 1 racing in some form or fashion.
In the end, New Jersey failed to secure a Formula 1 race, and now Las Vegas will reap the spoils of a new F1 event.
---
---
---