Sahara Force India is pleased to announce a new partnership with Sportbible. One of the fastest-growing sports communities in the digital world, Sportbible provides news, entertainment and a platform for discussion for thousands of young sports fans from the UK and around the world.
Click here to subscribe to our print edition!
Part of the hugely popular LADbible Group, SPORTbible will bring to life an exciting activation programme aimed at showcasing the excitement and passion of Formula One to a young audience, a natural fit for the sport. Starting at the Monaco Grand Prix and throughout the 2017 season, SPORTbible branding will be featured on the nosecone of the VJM10.
Vijay Mallya, Team Principal of Sahara Force India: "We are delighted to welcome SPORTbible to the Sahara Force India family. They are an exciting brand, reaching out to engage a dynamic group of young fans who are going to shape the future of our sport. This partnership is testament to the growing appeal of our team with the younger generations, who identify with our can-do approach and our friendly, yet professional attitude."
Paul Rayner, Publisher of SPORTbible: "We're excited and incredibly proud to be partnering with Sahara Force India. There's a great deal in common between our two businesses – they are young, focused and delivering results in a competitive environment, just like us. Together, we'll be collaborating to deliver a unique angle on the world of F1 for the smartphone-first generation."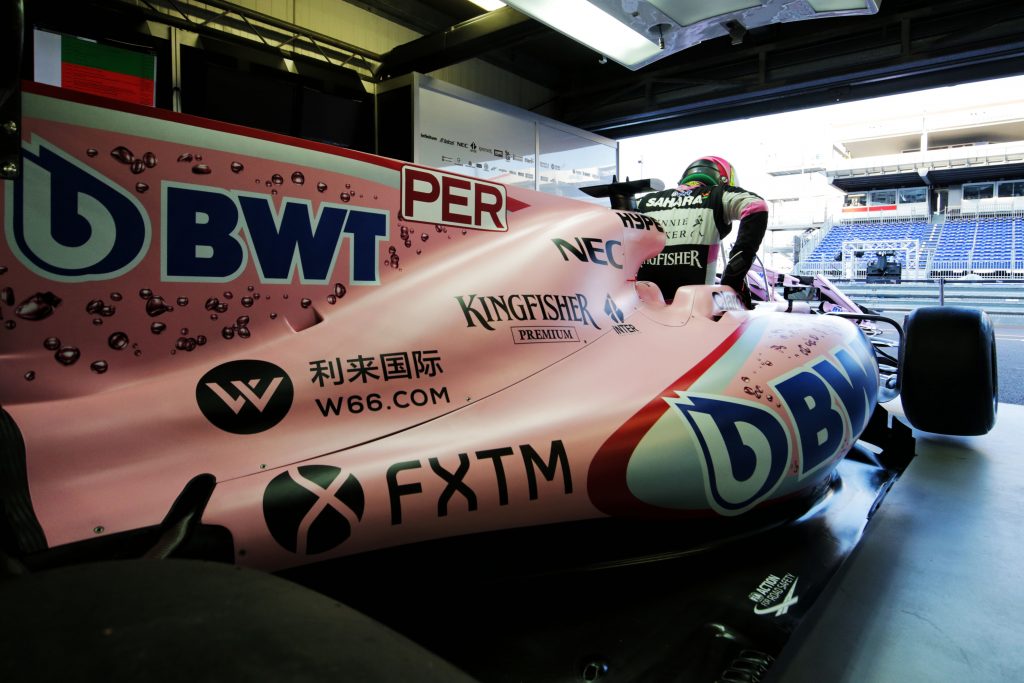 About LADbible
Founded in 2012, LADbible Group is redefining entertainment and news for the social generation on an unprecedented scale. Our global community engages billions of times every month with original and user-generated content spanning editorial, video, documentary and live. We have quickly become one of the largest publishers of social video in the world, and we have a presence on all major social platforms. Our brands include LADbible, SPORTbible, Pretty52, the branded content agency Joyride, and content licensing arm CONTENTbible.
People work at LADbible Group to make a positive difference in the world, whether it be a funny video that gets viewed and shared millions of times or by enabling our community to engage in issues important to them such as the environment and mental health. With headquarters in Manchester, LADbible Group also has an office in London, and a community all around the world.
---
---
---