David Coulthard takes to the streets of Cape Town in the all-conquering RB7.
Click here to subscribe to our print edition!
The noise reverberated off the walls of the Castle and Mutual Building in downtown Cape Town this afternoon as the Aston Martin Red Bull Racing Live Demo team roared into the city centre with David Coulthard at the wheel of the double-championship winning RB7.
A capacity crowd pushing 50,000 enjoyed blue skies on a fine late autumn day, lining Darling Street and the Grand Parade to watch DC light it up on the Red Bull Cape Town Circuit. The main event was ably supported by stunt rider Aruñas 'Aras' Gibieža and trials legend Brian Capper doing some frankly unbelievable things on two wheels, complemented by some very precise car control from the Cape Town Drift Squad. Overhead, Red Bull Air Race Challenger Class pilot Patrick Davidson was pulling serious gees in an acrobatic display, while the house DJs keep the tempo high on the ground.
I've got to say, what an incredible turnout of people here in Cape Town.
It was, however, the V8 powered RB7 that was the star of the show, with David performing three runs and the full array of burnouts, speed runs and doughnuts – including a monumental extended finale that had the crowds in raptures – nobody doughnuts like DC!
"I've got to say, what an incredible turnout of people here in Cape Town," said DC after his final run. "Talking to people this afternoon, there's a real mix here, from local hardcore F1 fans but also visitors from all around the world. I think it really shows the power of South Africa to draw in tourists – but also the enduring appeal of Formula One to bring everyone downtown on a Sunday afternoon.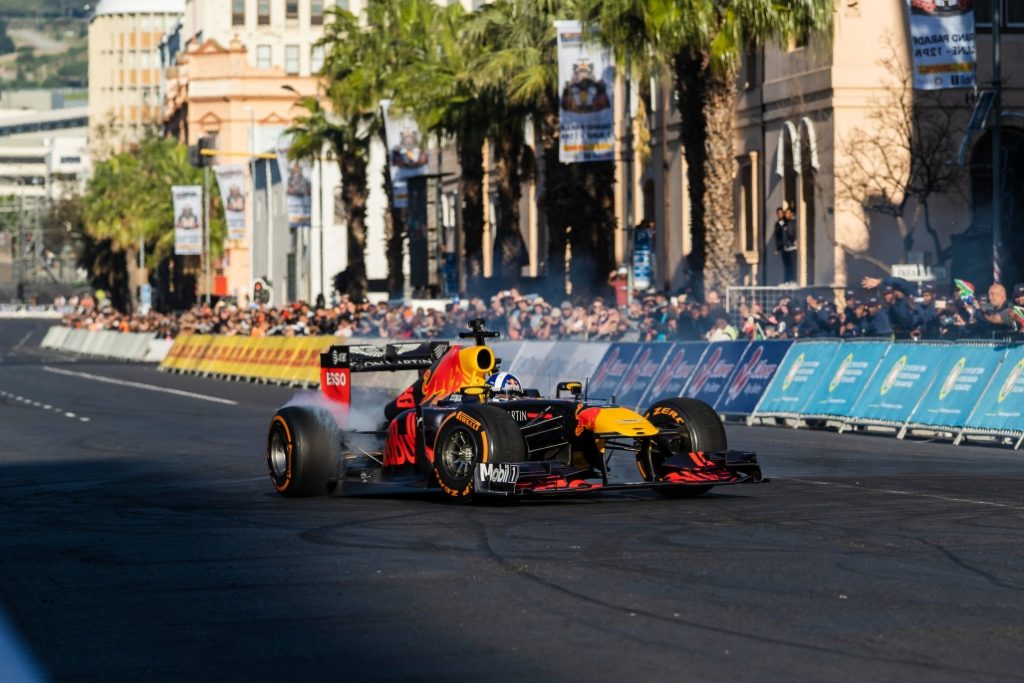 "The dynamism of the crowd was fantastic. It never fails to get me going – as the Live Demo crew can attest. We've had great MCs here today, whipping the crowd up into a frenzy, really making you feel that you're part of something special. It's been a real privilege for me to be here and feed of all that energy."
With the Live Demo crew packing down, Aston Martin Red Bull Racing now shifts focus 13,000km northwest, to Montréal and the Canadian Grand Prix. The barriers will be just as close – though the speeds somewhat higher on the mighty Circuit Gilles Villeneuve.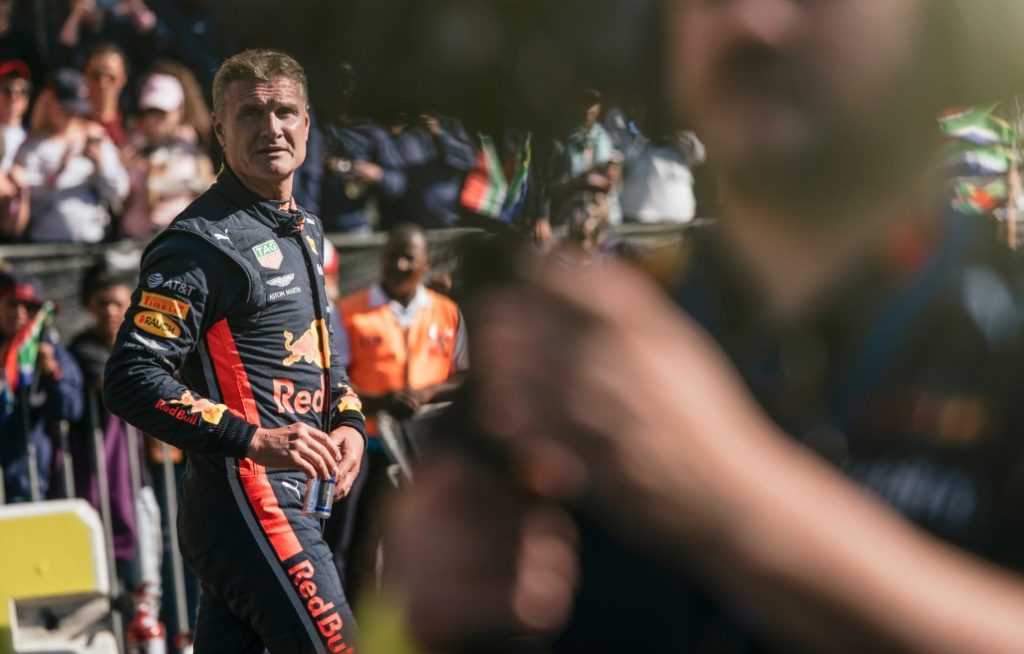 ---
---
---