The most popular notions associated with the United Arab Emirates are desert, Burj Khalifa, and luxury. The last term can be easily seen in modern cities: Everything, from architecture and interior design to lifestyle and cars. And when we speak about cars, they are usually top of the game. Emirati cars are fancy, comfortable, and fast. You can easily spot the latest Cadillac or a custom Aston Martin on the streets of Dubai or even something more expensive and unique. Here, only your imagination is the limit.
Click here to subscribe to our print edition!
Even though the number of luxury cars in Dubai is immense, we can still pick favourites. Some of them perform better, some of them look classy, and some of them have everything. We have picked five outstanding luxury cars you can find in the Gulf Tiger city.
1. Lamborghini Veneno
We are going to start with a car that seems to arrive right from another world. Lamborghini Veneno was presented on the 50th anniversary of the automotive giant. The grey metallic colour and slim shape make it look like a spaceship. There are only three available on the market, and their price is estimated to be around $4 million. A nice item for an exotic car collection.
You may not get the chance to drive a Lamborghini Veneno itself, but other models of this Italian manufacturer are definitely available for a test drive. If buying such a car is beyond your budget, you can opt for renting to take a look at what a nice luxury car can do on the streets. It's easy to rent a Lamborghini Dubai that can provide you with and feel the power and comfort of a hired vehicle like that. However, be sure to obey traffic rules, even if you are behind the wheel of a top-notch rented car.
2. Bentley Bentayga
This car was launched in 2017 and still holds the title of one of the most luxurious and high-quality SUVs. With 542 horsepower under the hood and space for five people, this car is not only fast, powerful, and comfortable but also quite costly. Depending on the specifications, a new vehicle like this can make you spend from $200,000 to $500,000. However, you will get an almost almighty off-road car that will go with you on every journey.
3. Bugatti Chiron
Back to sports cars. Among all other representatives of its class, Bugatti Chiron is not just a car; it's a piece of art. It's fast, it's luxurious, and it looks terrific. Chiron pays tribute to the traditional design solutions that make Bugatti special and recognizable. At the same time, it combines them with ahead-of-time technologies and features like the Skyview and a W16 engine with four turbochargers. This car has five versions, each of which will be valuable for any garage.
4. Rolls-Royce Sweptail
It's impossible to talk about luxury cars without mentioning something Rolls-Royce Motor Cars produced. This model appeared on the market the same year the Bentley Bentayga saw the light of day. Despite being only 5 years old, Sweptail is a classic British item by all means. The design was inspired by a predecessor and saved its best qualities. However, the most notable feature of a Rolls-Royce Sweptail is a glass roof that can provide you with a panoramic view. The car is worth around $12.8 million, making it one of the most expensive cars in the world.
5. Porsche 918 Spyder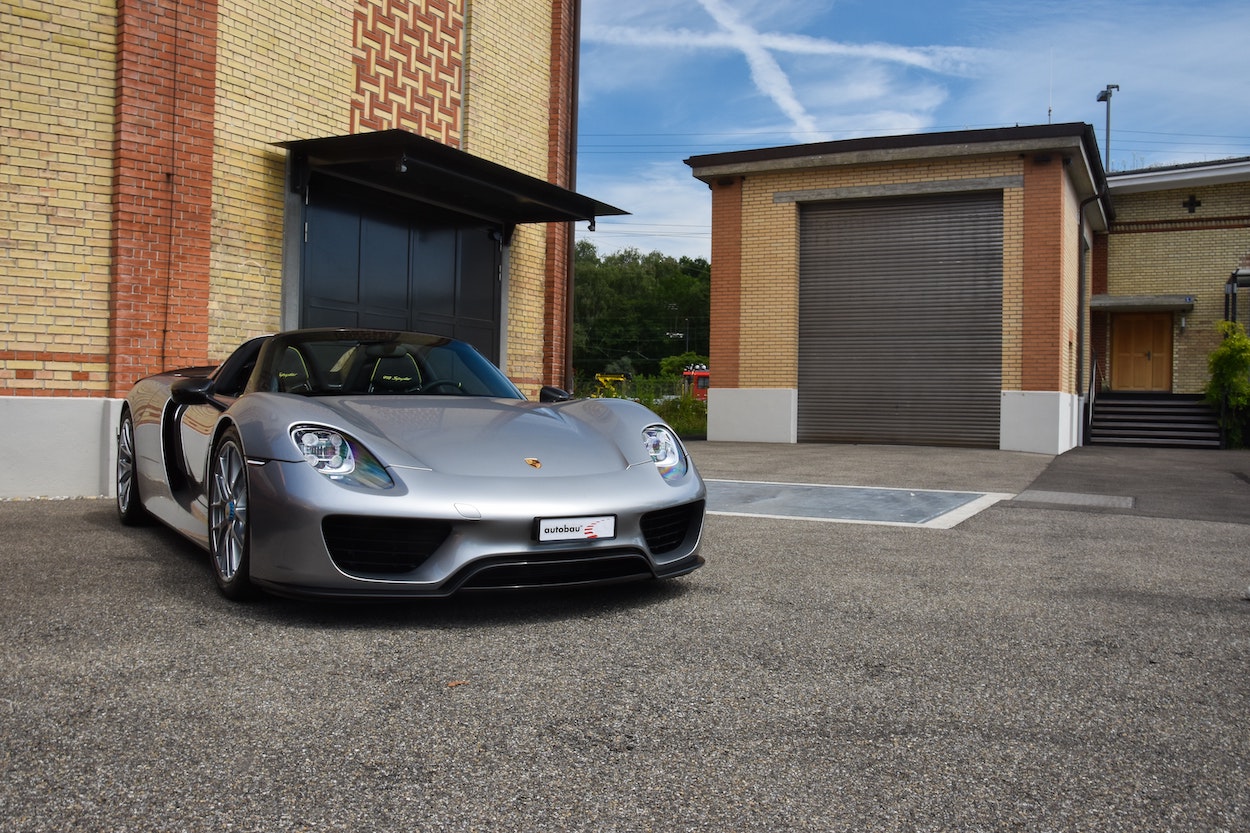 Launched in 2013 as a limited-edition vehicle, the 918 Spyder quickly won the hearts of the audience. Porsche 918 Spyder is a hybrid sports car powered by a V8 engine and two electric motors. Combine it with a flawless design — and a masterpiece is ready.
Summing it all up
The luxury car world of Dubai is not limited to these five entries. You can drive many more vehicles to understand what a rich life is. The choice here is yours and yours alone. Choose a fancy ride, start the engine, and enjoy the experience.
---
---
---