When we talk about Mercedes AMG cars, we are talking about vehicles that show impressive dynamics. Although, an important factor is the significant weight of such cars.
Since these powerful iron horses weigh a lot, it is necessary to provide a huge braking force to stop them at a significant speed. Today, many owners of such cars have come to the unanimous conclusion that installing AMG Carbon Ceramic brakes is the best solution possible since they have excellent functional qualities.
Every car owner, especially one who owns a powerful vehicle, should ensure that the best Mercedes brakes are placed on their automobile. Remember the braking system's operating rules when selecting any of the various options.
AMG brakes
AMG brake callipers
Every automobile owner now has several options for finding any brake calliper. Front and rear brake callipers are available to drivers. They provide the necessary force to compress the brake pads and bring the vehicle to a full stop.
This component is made up of the following parts:
The main brake cylinder;
Brake calliper covers;
Small space for brake pads.
Every vehicle's braking system includes this component. Your vehicle may come to a complete stop thanks to high-performance brakes. As soon as you find any flaws, you should call a professional to replace the AMG brakes to avoid accidents.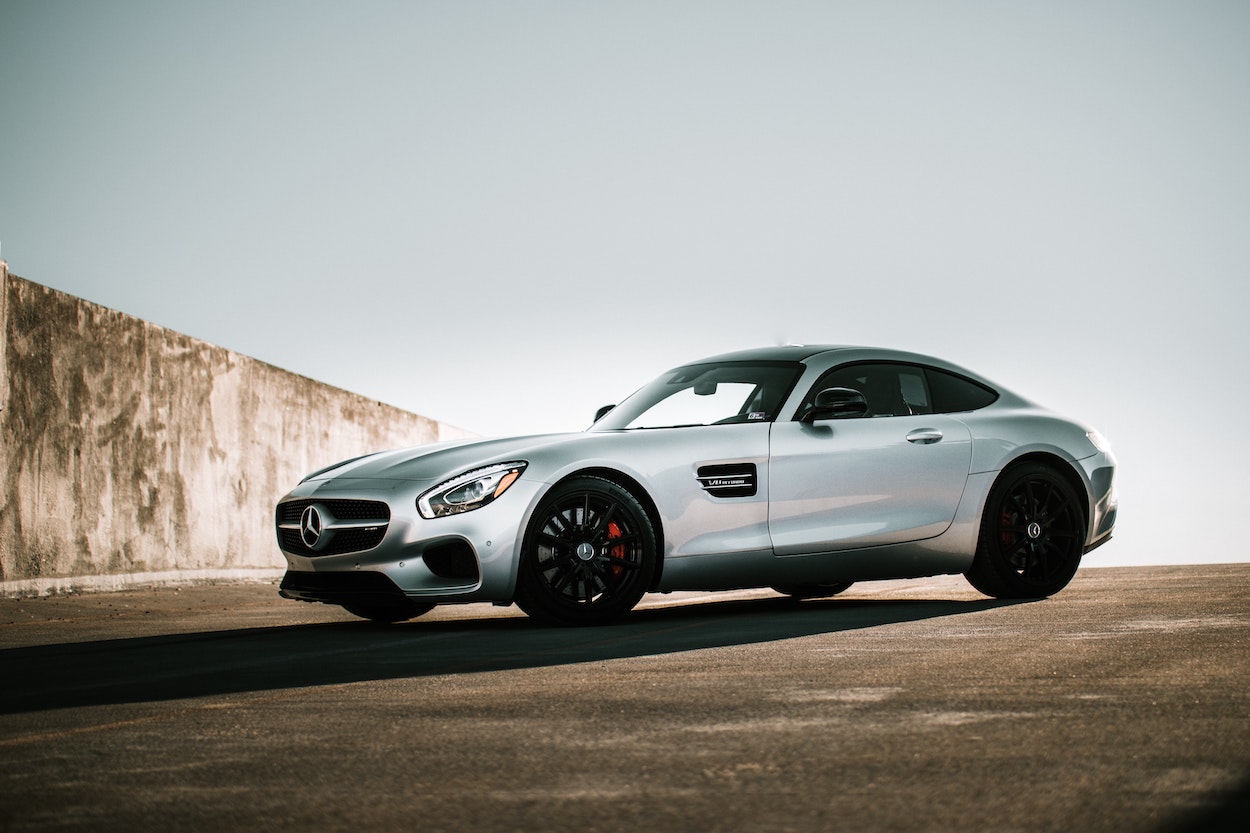 AMG brake pads
On average, an automobile's brake pads last between thirty and seventy thousand miles. However, you should remember that a lot depends on your driving style. If you have an aggressive driving style, when you can shine on the roads and stop abruptly, then in your case, you should go to a service centre as often as possible to service your brake system. If you like a quiet ride, then you can not worry much. However, passing a regular inspection is a mandatory criterion.
Every motorist must watch their vehicles and be alert to any unusual activity. Here are several warning signs that something is amiss:
Call your car mechanic for assistance if you detect pulsing or vibrations in the steering wheel while driving. You should also pay attention to how your vehicle's brake pedal behaves;
The warning lights on your dashboard may illuminate. If you see such a warning, you will be aware of brake pad difficulties. This may sometimes be an issue, therefore seeking professional assistance will not harm you;
A burning odour, a screeching noise when braking or an abrasive sound all indicate brake system difficulties.
These are just some of the signs that your vehicle's braking system may not be in perfect condition. To learn more about which signals you should pay attention to, you should carefully study the owner's manual for your vehicle.
Benefits of Mercedes AMG Carbon Ceramic
The first advantage is its amazing efficiency. Every motorist understands that the braking dynamics of a vehicle are more important than the dynamics of its acceleration. Those who have already installed such a braking system say that the car freezes on the spot in any situation. Therefore, in unpredictable weather and road conditions, you will know that your vehicle will not fail you.
Many drivers may point out that such brakes are too expensive. However, it should be mentioned that their impeccable performance justifies their expensive cost. One of these characteristics is long service life. Compared to factory-installed brakes, these brakes can last much longer, up to four times longer. However, you should also consider your driving style.
Another important advantage is the weight of such brakes. Compared to factory brakes, ceramic ones are much lighter. In general, they are 2 times lighter than factory ones.
The last advantage is the aesthetic factor. Brake callipers are available in various bright colours. For example, red, yellow, or silver. You can choose the colour that best suits your vehicle.
Conclusion
Mercedes AMG is a powerful vehicle that surprises everyone with its grandeur. However, the weight of such vehicles is significant, so each vehicle must be equipped with an efficient braking system. Recently, carbon ceramic brakes have become increasingly popular due to their outstanding performance. They have a long service life and, in any conditions, can bring your car to a complete stop. In addition, they are available in various colours.
Click here to subscribe to our print edition!
---
---
---